My name is Andrew Stathopoulos and i am the owner of KATAKOLON TAXI. Currently our fleet consists of 2 kinds of vehicles: Mercedes Benz E class sedan car and 18 seated Mercedes Benz mini bus.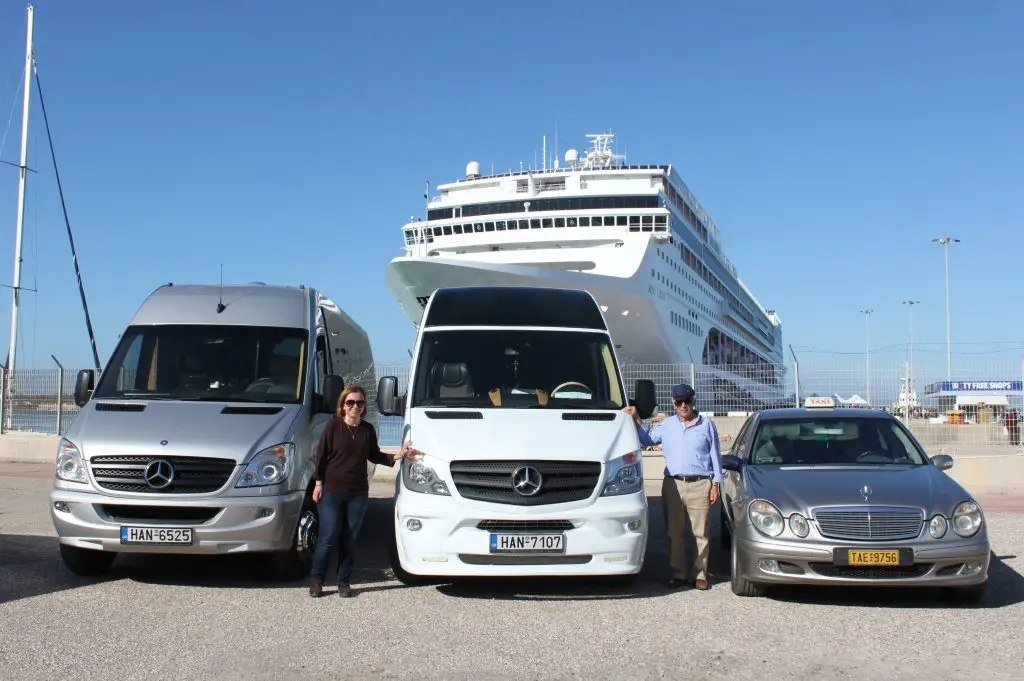 I was born in a very small village of 100 inhabitants, which is located in the southeastern area of Ilia Prefecture, called Prasidaki. It is 50 kilometers far away from the capital city of Pyrgos.
At the age of 20 I moved to Melbourne Australia where I got married and spent 12 years working. In the early 80's decided to move back in Pyrgos and became taxi driver. Since then I have been working the same job and just to be exact i am a taxi driver for 28 years from which I have gained lots of experiences in my professional field.
The main part of my everyday life is my jod and the people I am working with like customers and collegues. I have been organizing and transporting tourists from Katakolon to the best touristics hotspots of our Prefecture over 20 years. I have the privilege to communicate easily in English as my abroad experience has given me the chance to speak foreign language so this gives to the customer the opportunity to have a pleasant and informative transportation to the destination. The knowledge of the area is a big advantage, as the tour planning becomes easier and more interesting, where the visit to the archaeological place of Olympia is combined with the well known locally beaches.
Τouring with me can get you to the best beaches of the area, combining the Greek sun, blue sea and a Mediterranean lunch to one of the finest traditional Greek restaurants. One can tell that it's not only what you see but it is important also when travelling abroad to communicate with locals and learn about different cultures and habits. This can start from the taxi driver you choose! I am a car owner of an E 220 Mercedes Benz which is the best way to get to your destination safely and comfortable. If there is need for more cars, depending on the group size, this can be easily arranged with drivers that i am cooperating with, providing you services alike.